Ai Dai was founded in 2007, is the second brand under the Maple Leaf business. After several years of rapid development, Ai Dai has been the unanimous trust and support of consumers, has become Underwear brand in a wonderful, won the "China's most potential for the development of underwear brand," the title and has won the "China Top Ten health underwear benchmarking brand," "national quality inspection pass - the quality of trustworthy products," "Chinese famous brand" Honorary title.
Ai Dai brand positioning for the international high-end health underwear, and effort to serve the mature women aged 30-50 care breast health products covered bra, underwear, body sculpting body, fashion and other warm products.
Ai Dai product design unique, the first in the industry to advocate a new scientific underwear design philosophy, the design concept of health and body into three-dimensional cutting and other ergonomic innovation technology, which has ordinary health functions irreplaceable: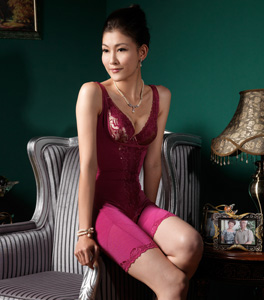 Love Dai anti-radiation can be effective. In order to protect the health of women, Ai Dai has developed a radiation-resistant underwear, which is added to special high-tech materials to effectively protect the health of women.
Love Dai to resist far infrared. Ai Dai health underwear in the fabric can be added to release 2-18 micron far-infrared natural ore, far infrared with the warming effect, can dilate the blood and lymphatic vessels, so that blood flow and lymph circulation to accelerate and promote metabolism.
Love Dai, passing healthy underwear culture. Ai Dai will be the perfect combination of scientific and rational design and health to the chest a comfortable, breathable, not depressed home. Ai Dai will love and health into the whole process of making underwear, in the experience of beauty, but also to feel the unique charm of love and health.