September 3 in the core area of ​​Yiwu in the heart of gold, near the Boulevard, surrounded by high-end consumer sites and dining areas, is a white-collar family spending where, stylish, confident, simple and comfortable urban lover Square store after half Month of carefully crafted finally opened her mystery!
Her birth carries a new development direction of urban lovers Square, a new terminal image, revolutionary fashion interpretation, the iconic market positioning, are passed to the public an important message: Jie Jie children after years of fashion market in the Mainland Baptism, we are about to usher in a new vision! New era!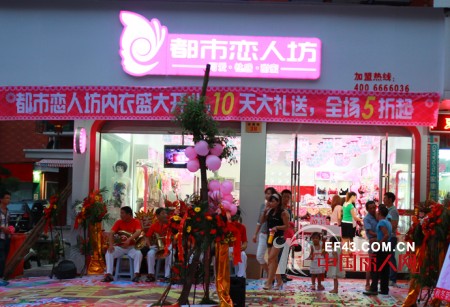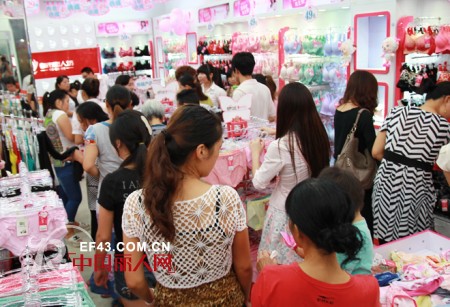 Accompanied by the romantic trend of music, good store layout, festive drums to help out, along the beauty of women are flocked
Whether it is the pursuit of high-quality life of the white-collars, or focus on the benefits of the street aunt, can promise our series of high-end lovers and parity 10 yuan 3 to find their favorite. Luxurious decoration with the consumption of civilians, in the district about the most popular love blowing wind.
Customers are attracted into the store, carefully selected their favorite products to the successful sales, all this indispensable to the continuous efforts of clerks
The entire store image shop a total of 80 square meters, although the area is not large, but the overall decoration style and layout of the layout of the city Lovers Square brand features: simple and elegant lines sketched smart and elegant shop space, bright and fresh colors create a beautiful and warm Shopping experience ...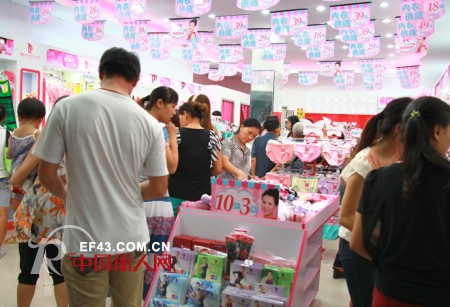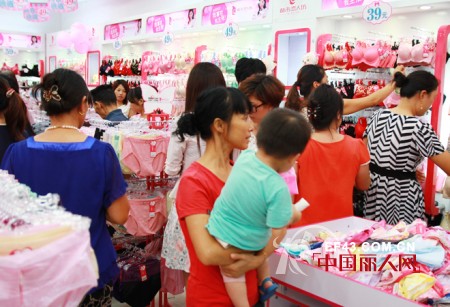 Although the opening day was just over Tanabata, but the rich opening atmosphere or attracted a large number of customers, the shop is packed with customer asking price, selection of products, try on, the store was full, the atmosphere hot, so the scene staff Overwhelmed, on the opening day of the test sales doubled compared to the same period, so that all busy staff are aware of the heart, "have paid, will return." Bright lighting is located in the center of the store, brought together into a light and shadow of the sea. Showcase a clear price layout and an array of Nakajima counter products, to bring customers unlimited comfort, stylish life to enjoy, quiet and far. Door sale "The audience of 10 yuan three, 10 yuan 4 pairs of underwear, socks," has also been the favorite of the vast number of customers, not only to buy a super low cost-effective single product, and the entire sale of space layout and product display Also very orderly, so that customers can be very quiet and comfortable in the shop slowly singled out for their own products.
Woolen Socks, Feather Socks, Cotton Socks
JNY International Trade Co., Ltd , http://www.jny-socks.com