Recently, from the "2012 China underwear home service industry leaders Summit" learned that the so-called underwear industry, the last piece of the gold market in the apparel industry, has been from the initial OEM processing development to now a new stage of independent brand innovation and development. According to the latest data, the underwear industry is rapidly growing by 20% to 30% every year, and the annual market size has reached several hundred billion yuan.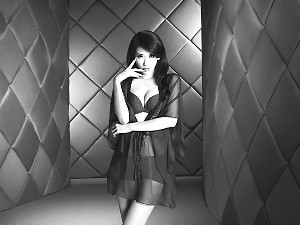 As a flagship enterprise of China's underwear industry, Dongguan City Beauty Industrial Co., Ltd. with its rich product categories, standardized chain business model to achieve rapid development, expanding market share. According to the latest official website information, as of May 2012, urban beauty in China authorized retail outlets has reached 4239, covering China's first-tier, second-tier and third-tier cities in more than 800. The successful experience of urban beauty, may provide some reference for the development of China's underwear industry.

For the urban beauty, relying on its own superior resources in the creative design, production, logistics, marketing and other industry chain to create a "fast fashion" chain sales network, with a copy of the "standardized management of DNA" Unify and strengthen brand influence and advantage in product sales.

In order to create a copy of the underwear chain DNA, City Beauty launched a series of standardized initiatives to store the implementation of nuanced standardized management. In the store display, store clerks clear division of labor, to ensure the timely realization of the shortage of screening and prompt replenishment; in the store space division, urban beauty will be based on the shape of the store on the regular price products, promotion of product placement Location based on the ratio with the graphic illustrations of unified management; the same time, the display of shelves props, the product to be sold, and other aspects of the strict restrictions, and even for the sale of the product packaging bags are required to keep clean and ensure timely replacement of damaged, Can not seal the bag ...

In the store for the development of a strict standardization at the same time, the urban beauty through their own business schools on the front-line sales staff targeted training and strengthen management. Designed to be through the store display, store staff clothing, service terms, product sales terms such as training, the city beauty shop staff to create a "professional underwear consultant."

At the same time, talent as an important part of enterprise standardization management, urban beauty also adopted a standardized learning and training system. In order to ensure the management ability and professional quality of the staff, the urban beauty invests tens of millions of people each year for training. The business center established in 2009 provides training services to more than 20,000 employees in the urban beauty management system, logistics system and headquarters management system through appropriate management departments, strong team of lecturers and a complete training system. More than 200 games. In addition, the business school also cooperates closely with the human resources department to jointly set up "urban beauty talent training base" with universities and colleges in Hunan, Hubei, Jiangxi, Fujian and Guangxi. (
If you work potential risk fire environmental, you`ll know just how important FR Suits,FR Jackets,Fr Shirts,Fr Pants is to help you fulfil your job role effectively and remain safe while you are doing it. The FR Pants are made from domestic fine chlorine fiber or Protex fiber, adding certain proportion of other flame retardant fiber, conductive fiber and long-staple cotton.The mens FR pants with side pockets are soft and elastic, fluffy and hairy, good in keeping warm and flame-retardant affect.FR pants fabric has permanent flame retardant, breathable moisture, moisture absorption and perspiration, feel soft and comfortable, FR pants with six side pockets are convenient for workers,which can put variety of tools and easy to hold tools. FR pants has many advantages such as abrasion resistance and good strength.FR pants has excellent flame-retardant,hand feel softness and no harmful substances.High tenacity,durable to use.Outstanding resistance to chemicals and solvents and are non-allergic.
FR Pants
Fr Pants,Safety Pants,Fr Work Pants,Fireproof Pants
Xinxiang Xinke Protective Technology Co, Ltd. , https://www.coverallsuit.de